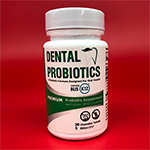 YES! I WANT 50% OFF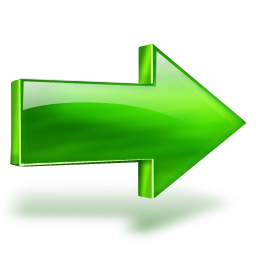 There is limited availability and this 50% off regular price offer may be taken down at any moment!
90-Day Guarantee
If you're not satisfied with our product, simply return it for a full refund!
Fast & Easy
Just 1 probiotic pill a day... 100% easy!
Instant Convenience
Instant freshness of your bad breath!
A Dental Probiotic You Can Count On
REVOLUTIONIZE YOUR DENTAL CHECK-UPS. The probiotic S. salivarius K12 produces an enzyme that helps dissolve and loosen the formation of biofilm and sticky deposits that can eventually lead to problems. The strain K12 helps to crowd out undesirable bacteria, helping to address the root cause of unhealthy gums!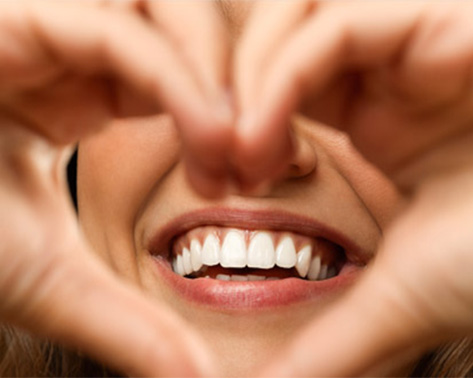 IMPROVE ORAL HEALTH
Using mouthwash can destroy both the bad and good bad bacteria in your mouth. Pro-B Fresh will eliminate the bad but keep the good!
QUALITY INGREDIENTS
Only targeted oral probiotic strains are used in Pro-B Fresh and are lab-proven to be safe for consumption.
DURABILITY
The Pro-B Fresh tablets have incredibly long shelf lives and do not require regular refrigeration!
OUR CUSTOMERS
"This is my 4th order if im not mistaken over the last 2-3 years and it absolutely works. I did not always have bad breath and I'm trying to pinpoint still when it started but I can't figure it out., maybe a crazy large dose of antibiotics a few years ago? Anyway, I floss every day. I brush twice a day. I use a tongue scraper. I see the dentist every 6 months - I've never even had a cavity, but my breath was just not good. After using the Pro-B Fresh for a while I finally found a solution, thanks!"
Marvin H. - Arizona
"This product really works. As embarrassing as it was, I had some bad breath. I brushed, flossed, mouth washed - nothing worked. My husband said it's what you eat, you need a probiotic. I noticed a difference after about one week."
"I take these every other day or so before bed. My throat stones vanished after a couple of days, then didn't come back... until I ran out and didn't order more for a week and a half. Now they are gone again! Great product! I also don't have throat nausea every morning like I used to. I can eat in the mornings without feeling sick now!"
"My poor son has morning breath that could kill a small animal. If he has one of these before bed, his breath is much less rancid. It didn't completely erase the bad breath but it certainly diminishes it to a somewhat acceptable level. I like that I can have morning kisses and hugs without cringing now hahaha"
There is limited availability and this 50% off regular price offer may be taken down at any moment!
Say Goodbye To Bad Breath!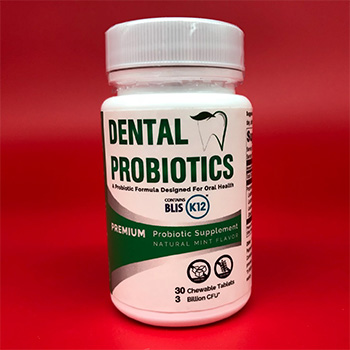 A 1-a-day chewable tablet that repopulates good probiotics in your mouth to improve bad breath and oral health.
Targeted Oral Probiotic Strains (including S. salivarius K12, L. reuteri, and L. paracasei) because bacterial diversity is key when it comes to oral and dental health.
Extremely long shelf life and no refrigeration necessary!
Each bottle contains 30 tablets made in the USA, good for 30 days!
Receive up to 50% OFF your order when you purchase today!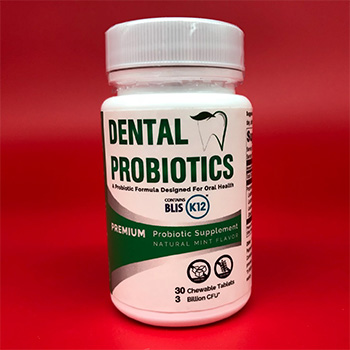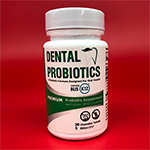 . in
purchased
Pro-B Fresh
About 5 minutes ago